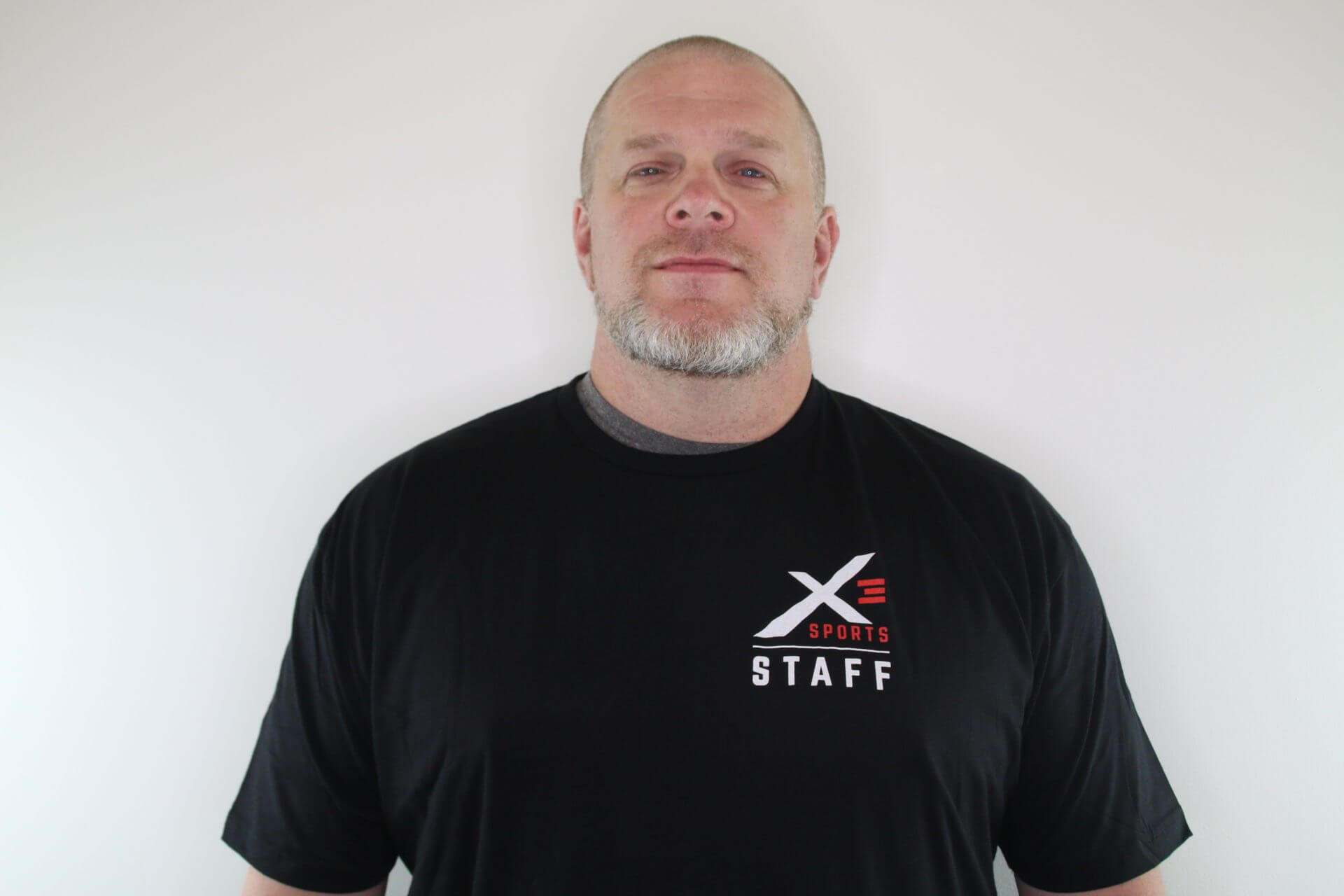 Position
Head Strength and Conditioning Coach
Favorite part of job
Coaching people how to properly and safely weight train
Years at X3/Part of the Team Since
6 Years
Favorite X3 Class
Power Track
Experience Statement
20+ years of coaching and training. Worked with Atlanta Hawks, Tennessee Titans, LSU Tigers, North Alabama Lions. Played college and semi-pro basketball....professional wrestler.... competitive powerlifting and bodybuilding.
Pets
3 dogs....Lucy, Grace, and Marshall and one cat...Delta.
Hobbies
Hike...Play guitar...learning to climb....hunt for Bigfoot
Most Embarrassing Song
I'm not embarrassed by my playlist....the Spice Girls rule!
Favorite TV Show or Movie
Gotham and Wynonna Earp
Guilty Pleasure
Listening to 90s dance music when I'm training.
Currently Reading
The Book of Joy by The Dalai Lama and Desmond Tutu
Surprising Fact
If I answered then everyone would know
Favorite Super Hero
I like to think I'm a cross between Thor...Conan the Barbarian....and Aquaman.....