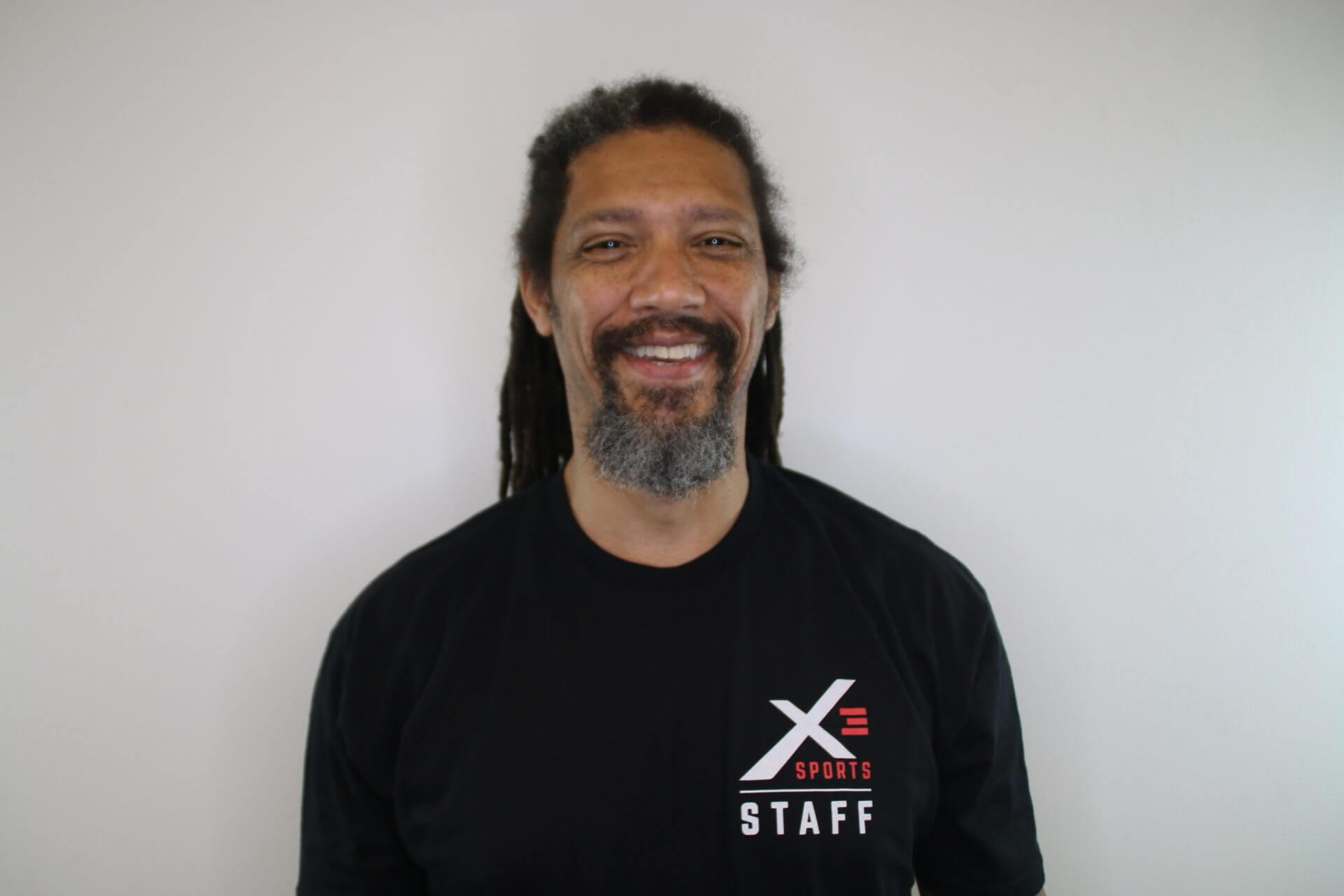 Favorite part of job
Engaging with my Tribe and working on tapping into and developing their super powers.
Years at X3/Part of the Team Since
8 months
Experience Statement
"My training experience spans 30+ years My specialty is functional Fitness & athletic development. My background is in Crossfit, Olympic Weightlifting, Power Lifting, Strongman Training, Obstacle Course and Endurance Training. My Athletic background is in Track & Field, Cross Country, Football, Martial Arts."
Pets
Have 1 to 3 dogs at any given time over the last 15 years.
Hobbies
Varies from Reading to hanging out in the park taking in the scene.
Most Embarrassing Song
Not embarrassed by any songs that I listen to. If I like it, it's good and don't understand what's wrong with the person that doesn't agree.
Favorite TV Show or Movie
Almost all Denzel Washington & Tom Cruise movies are top of the list TV shows , hmmmmm. Game Of Thrones was a must watch for me. Don't know if that counts for a tv show though.
Guilty Pleasure
Nothing comes to mind.
Currently Reading
Looking for something now. It will be probably something history related and/or fitness related. I will periodically bounce between 2 and 3 books at a time.
Spirit Animal
Never gave this a lot of thought but if I'd say probably a wolf.
Favorite Super Hero
An amalgamation of Hulk Ghost Rider Power Man