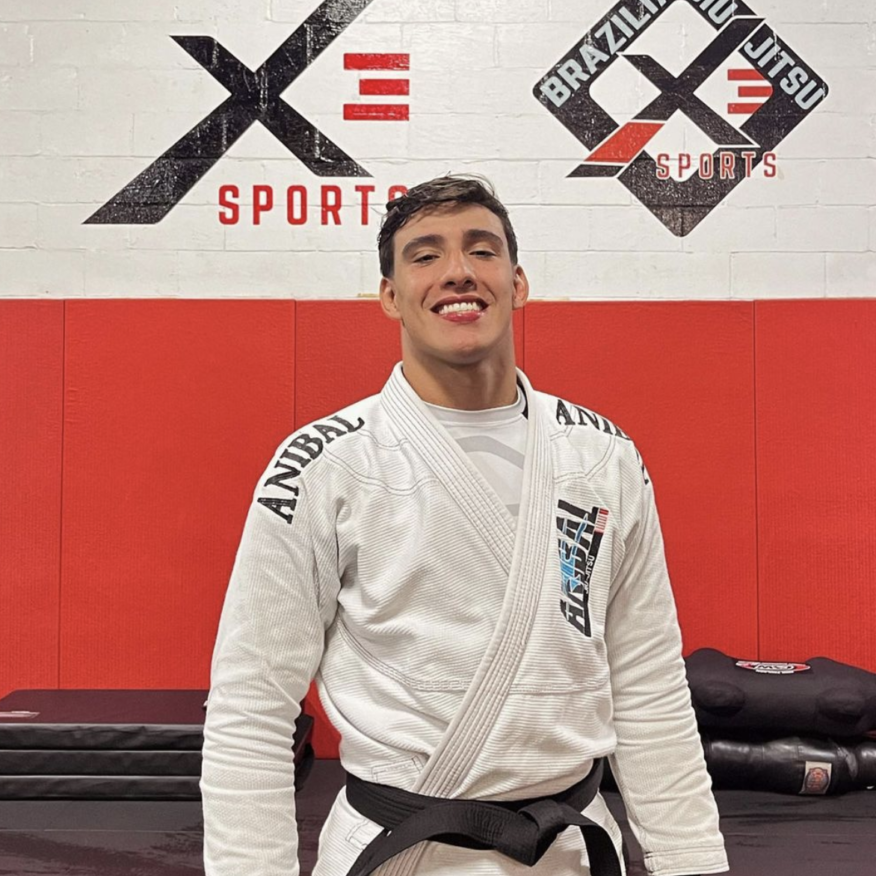 If you're focused, you have an extra strength. You can either find a way, or make one. So believe in the sport of Brazilian Jiu Jitsu, it will change your life. For good.
Bio
Meet Felipe Teixeira, a dedicated martial artist and fitness enthusiast with a deep passion for Brazilian Jiu Jitsu and Judo. As a professional Brazilian Jiu Jitsu athlete and professor, Felipe's journey in the world of martial arts has been nothing short of inspiring. He holds the esteemed title of a Brazilian Jiu Jitsu Black Belt and is a Purple Belt in Judo, demonstrating his remarkable expertise in these disciplines.
Felipe's classes include Youth BJJ, BJJ, and Personal Training, reflecting his commitment to sharing his knowledge and helping others realize their full potential. His specialization lies in regular and high-level Jiu Jitsu and Judo, catering to enthusiasts looking to compete, adopt a martial arts lifestyle, or learn self-defense techniques.
Having competed in various sports, including swimming, soccer, Jiu Jitsu, and Judo, Felipe understands the profound sense of camaraderie and personal growth that sports can offer. His favorite aspect of these sports is the competitive and joyful nature they bring, fostering friendships and boosting self-belief. He feels like a warrior when he dons his gi, viewing it as his armor and connecting with his martial arts heritage.
In his teaching, Felipe aims to help clients achieve their best physical and mental states, promoting relaxation, happiness, and self-improvement through Jiu Jitsu. He believes Jiu Jitsu is for everyone, emphasizing self-defense knowledge and an understanding of body mechanics, whether you're a competitor or not. Felipe's motivation to train and teach daily stems from the joy of guiding individuals toward their sporting goals through education and intense training sessions.
Students and clients have praised Felipe for his technical prowess and unwavering passion for the sport. His deep love for martial arts makes learning from him an enjoyable and rewarding experience. His motto reflects his determined mindset: "If you're focused, you have an extra strength. You can either find a way, or make one. So believe in the sport; it will change your life for the better." Felipe Teixeira is a true testament to the transformative power of martial arts, and he's on a mission to share that power with the world.
Classes
BJJ
Personal Training
Youth BJJ
Certifications
Professional Brazilian Jiu Jitsu Black Belt Athlete and Jiu Jitsu Professor
Judo Purple Belt athlete and Professor
Interested in Personal Training?