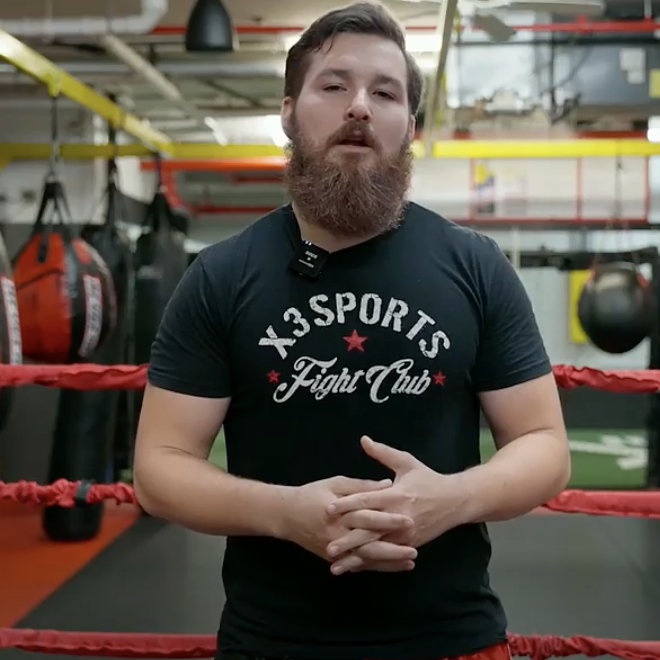 With 90% of my life dedicated to combat sports, I've honed my expertise not only in the ring but also in nutrition and fat loss – once shedding 34lbs in 28 days for a fight. I'm also your go-to for strength training and sport-specific workouts. Back when I was a skinny 20-year-old, U.S. Army Ranger buddies took me under their wing and taught me how to properly strength train for athletic performance and power. Whether you would like to compete, defend yourself properly, lose weight, gain weight, or obtain higher athletic performance - I'm your guy.
Bio
Hey there, I'm Jackson Waldron, and I'm not your average fitness trainer. I'm a bona fide martial artist with a relentless passion for combat sports. My journey began when I was just a 6-year-old kid hitting the wrestling mats, and it's been one thrilling ride ever since.
You know what sets me apart? Experience. I've grappled, punched, and kicked my way through wrestling, BJJ, amateur MMA, and Muay Thai. It's not just about winning; it's about the sheer adrenaline rush of competition. As we used to say during those intense Oklahoma drills in football, "Two men enter, one man leaves." That's the kind of fire that gets me pumped!
Muay Thai is the toughest sport on this planet, hands down. It's like a universal language, and I'm here to spread that knowledge and love for Muay Thai to anyone who's willing to learn. Master Manu once said, "God gives you a gift, so you must give that gift to others." Teaching Muay Thai and sharing my experiences are what keep my heart pounding. But being a Warrior isn't just about fighting in the ring; it's about conquering your daily battles. As a coach, a husband, and a future father, I have people depending on me. When I tackle my responsibilities head-on, that's when I truly feel accomplished.
Whether it's mastering striking techniques in Muay Thai or demystifying the relationship between your body and the food you eat, I'm here to guide you and help you achieve your goals. My clients might tell you I'm not always their best friend during workouts. But guess what? I push them to their limits because I want them to discover their true potential. It's about leveling up, both in fitness and in life.
Remember this: "The world record of water fasting (consuming nothing but water) is 382 days. The human body is always capable of more than you think!" So, let's unlock your untapped potential together. Join me on this exciting fitness journey, and let's show the world what you're made of!
Classes
Boxing
Fast Track
Kickboxing
MMA
Muay Thai
Personal Training
Power Track
Youth BJJ
Youth Boxing
Certifications
ACE Certified Personal Trainer
Interested in Personal Training?