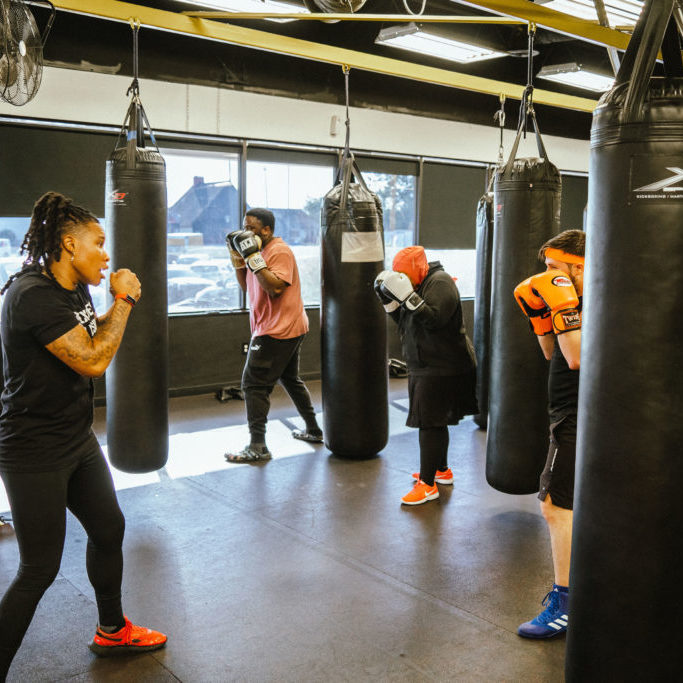 I love boxing because it is a great way to stay in shape and a way to train your mental. Mind over Body!
Bio
I'm Mia Henderson, and I'm here to help you unleash your inner champion through the art of Boxing and fitness. As a certified Boxing Trainer, I specialize in teaching the art of boxing to enthusiasts of all levels. Whether you're stepping into the ring for the first time or looking to enhance your skills, I'm here to guide and support you. But my expertise extends beyond the physical aspects of the sport. I believe that boxing is not just about punches and footwork; it's also a powerful mental training ground, where the mind triumphs over the body.
My journey in sports started with college basketball and eventually led me to the world of professional boxing. What I love most about boxing is its unique ability to keep us in peak physical shape while also training our minds. It's a sport where "mind over body" truly comes to life. My "why" behind being a boxing coach is simple: I have a deep-seated love for the sport and a strong desire to share its benefits with others.
Feeling like a Warrior, for me, means having the ability to fight through any challenge, whether it's mental or physical. My mission is to help members achieve various health and fitness goals, from weight loss and building strength to boosting confidence and learning self-defense. What motivates me to train and teach every day is the desire to maintain a healthy lifestyle, stay in shape, and inspire others to do the same.
The feedback from my clients and students speaks for itself. They often describe me as a great trainer, and I take pride in doing a wonderful job. Join me, and let's write your success story together!
Interested in Personal Training?