BRAZILIAN JIU JITSU AT X3 SPORTS
We invite you to train with our world class coaches that will teach and improve all students in the art of Brazilian Jiu Jitsu (or BJJ). We welcome all belt levels and anyone who is willing to learn!
Unlimited Classes
Attend as many classes as you want to help you reach your goals faster. X3 Sports has no limit on the number of classes per week or month you can attend.
World-Class Instructors
Professional, qualified professors with over 60 years combined experience in competition and training.
Exclusive Structured Curriculum
Our expertly designed curriculum allows you to track your progress and advancement.
Proper Technique Introduction
Having two levels of classes ensures that you learn the fundamentals correctly before moving to more advanced moves and techniques
Self-Defense Focus
One of the best martial arts disciplines for self-defense. Our academy will empower anyone, regardless of age, gender, or athletic ability, using techniques and teaching methods perfected over the last century.
Competition Preparation
The expertise to prepare students for competition, if desired
BENEFITS OF BRAZILIAN JIU JITSU
Self-Defense
Ground Fighting Knowledge
Muscular Endurance
Core Strength
Cardiovascular Conditioning
Flexibility
Balance / Coordination
Stress Relief
Improved Body Composition / Fat Loss
Builds Self-Confidence
Class / Team Camaraderie
Focus / Discipline
Competition / MMA Preparation
BEGINNER AND ADVANCED CLASSES
FUNDAMENTALS CLASS
(BEGINNERS/WHITE BELTS)
All beginner BJJ students and White belts will start in our Fundamentals Class in order to learn the basic positions and techniques. You will learn how to defend yourself against someone who does not have fighting skills, on the streets or real life situations. Upon completion of Fundamentals training, students will have a basic understanding of self-defense.
ADVANCED CLASSES
(BLUE BELT & ABOVE)
BJJ students who want to pursue higher belts will continue in our Advanced Classes to learn how to defend themselves against someone who has fighting skills. Also, students at this level can apply their training in competition and tournaments, if they desire. This process of perfecting your BJJ techniques continues through the black belt level.
BRAZILIAN JIU JITSU FOR SELF DEFENSE,
COMPETITION, OR HEALTH & FITNESS
Brazilian Jiu-Jitsu is a martial art and combat sport that teaches a smaller person how to defend themselves against a larger adversary by using leverage and proper technique. Jiu-Jitsu teaches very important self-defense techniques that may help to save a person's life if caught in a situation with a physically aggressive opponent. When a person knows how to defend themselves physically, they feel more confident.
At all X3 Sports locations there are a wide variety of all belt levels so there is always someone with similar experience and others who will challenge you to improve your skills. All our instructors are experienced black belts, which means there is always something to learn.
UNIFIED CLASS SEMINAR
Each quarter, all of our black belt professors and the students gather at one location to train together as a team. Our Unified Classes offer a fun atmosphere for learning, team-building and competitions. The benefits continue with providing a variety of training partners for everyone, access to top instructors from each club, and student promotions. All belt levels are welcome! Each quarter, the location may change depending on space availability. Please check our Unified BJJ Schedule for where we are meeting for the next Unified Class.
View Schedule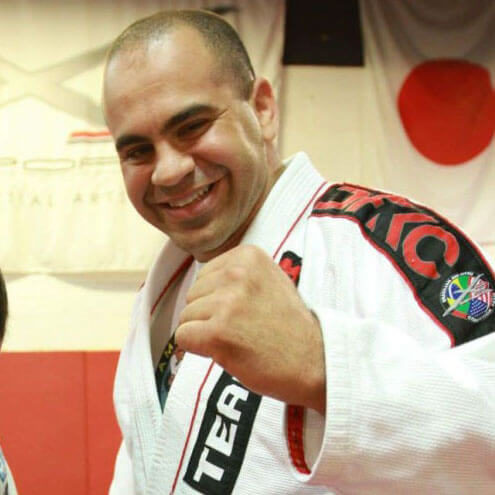 RODRIGO ARTILHEIRO
Rodrigo Artilheiro is from Rio de Janeiro, Brazil and is a world-class Jiu Jitsu, Judo, and Wrestling competitor. Rodrigo began his martial arts training at the age of 5, following in the footsteps of his father, Arnaldo Walmory Artilheiro, a highly accomplished Brazilian Judoka. At the age of 16, Rodrigo began training Brazilian Jiu Jitsu under the late great Carlson Gracie. Rodrigo went on to earn his black belt in Judo in 2001 and his black belt in Brazilian Jiu Jitsu in 2009 under former two-time Brazilian National and World Jiu-Jitsu Champion, Amaury Bitetti. Rodrigo has run BJJ children's programs at several gyms in Brazil and the U.S. and conducted seminars for various police departments and armed forces. A big passion for professor Rodrigo is ensuring women, men, and children are ready to handle any situation that can happen on the streets. Besides just being certified in martial arts, Rodrigo is certified in Israel by the Former IDF (Israel Defense Force) Chief Commander Ran Nakash in Krav Maga.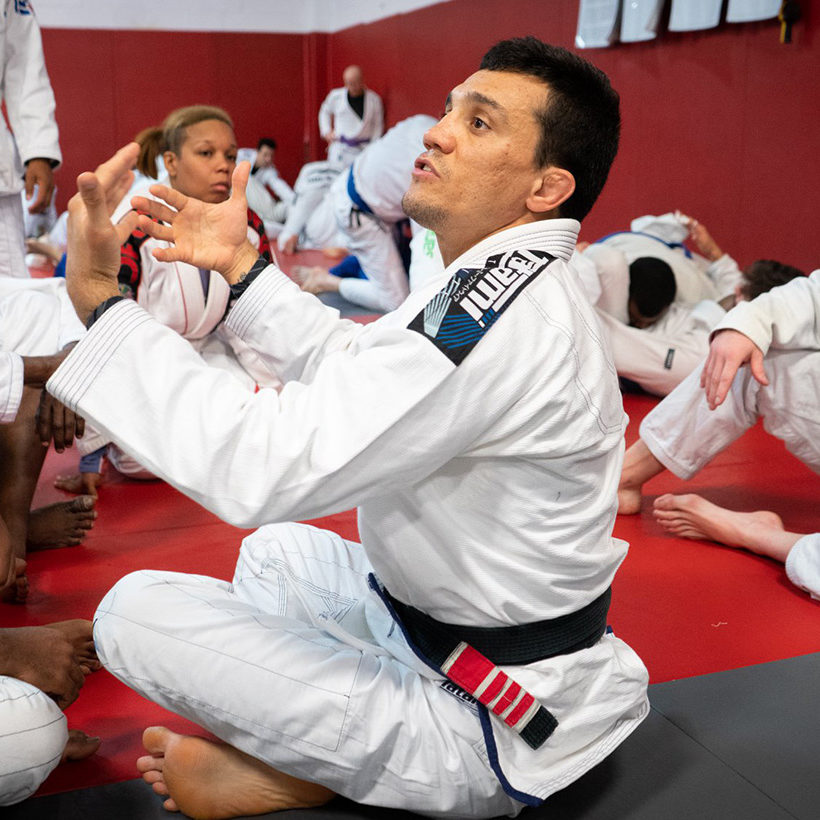 Bruno Frazatto is one of the top Jiu Jitsu featherweights in the world. He has holds many important titles in BJJ tournaments and also ADCC (the most important Grappling tournament in the world). He has extensive experience as a MMA coach training UFC fighters like Rodrigo Minotauro Nogueira, Rogerio Minotauro Nogueira, Rafael Calvacante Feijao, and Erick Silva. Bruno is the co-founder of Atos Jiu Jitsu Team, one of the best Jiu Jitsu academies in the world.
WANT TO SEE HOW MUCH FUN BJJ CAN BE?