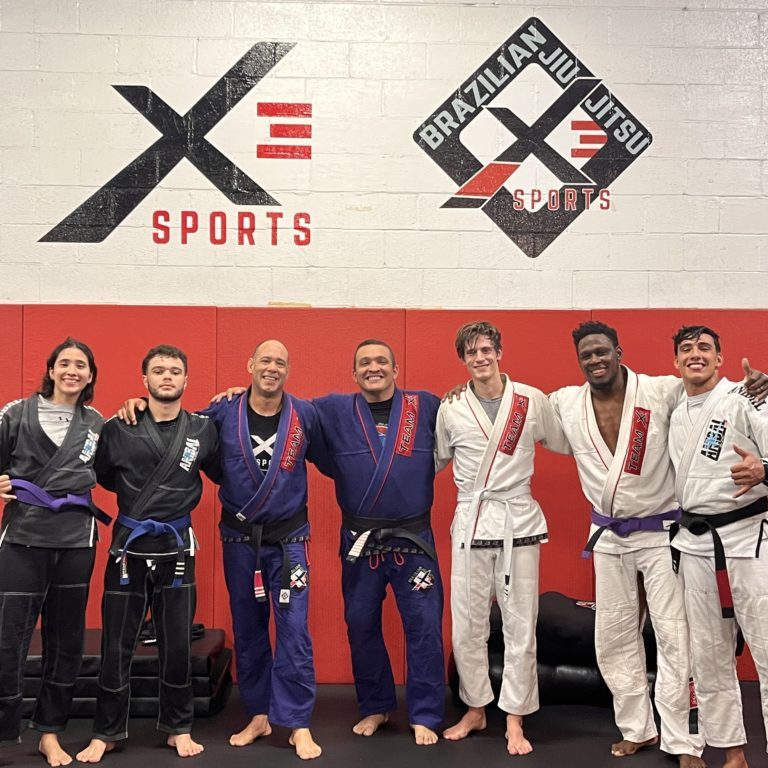 West Midtown Brazilian Jiu Jitsu Professor
I believe Brazilian Jiu Jitsu is an excellent tool to improve our lives in general. It's great therapy. My goal is for students to leave the class better than when they entered and to feel happier, more confident and stronger to face life.
Bio
I'm a lifelong practitioner and dedicated teacher of Brazilian Jiu-Jitsu (BJJ). For the past 25 years, I've had the privilege of sharing the art of BJJ with my students. Holding a Black Belt 6th Degree IBJJF and a Brown Belt in Judo, I bring a wealth of experience to the mats. But my journey goes beyond belts and titles; it's about transforming lives.
As an accomplished competitor myself, with victories in BJJ competitions and a Pan American championship under my belt, I've come to see BJJ as more than just a sport—it's a tool for improving our lives. It's a therapy that leaves my students happier, more confident, and stronger to face life's challenges. I firmly believe that everyone deserves to experience the profound benefits of BJJ, which is why I've dedicated my life to teaching and spreading its wisdom.
Life, to me, is a battle, and I've fought my way through countless obstacles to get where I am today. I left my homeland of Brazil in pursuit of a better future for my family and my students. I'm a warrior at heart, and I'm here to empower you to become one too. Through BJJ, my goal is to help you build a better life filled with joy, confidence, and personal growth. Whether you're aiming to compete or simply improve your quality of life, I'm here to guide you every step of the way.
My motivation is simple: I want to help people lead better lives through BJJ. My students often appreciate my classes because I assist them in pushing past their limits. So remember, in life, we all face battles, but with the right tools and mindset, we can become great warriors. Join me on the mats, and together, we'll overcome challenges, discover inner strength, and achieve success in both BJJ and life.
Certifications
Black Belt 6th Degree IBJJF
Brown Belt Judô
Bacharel Business
Interested in Personal Training?