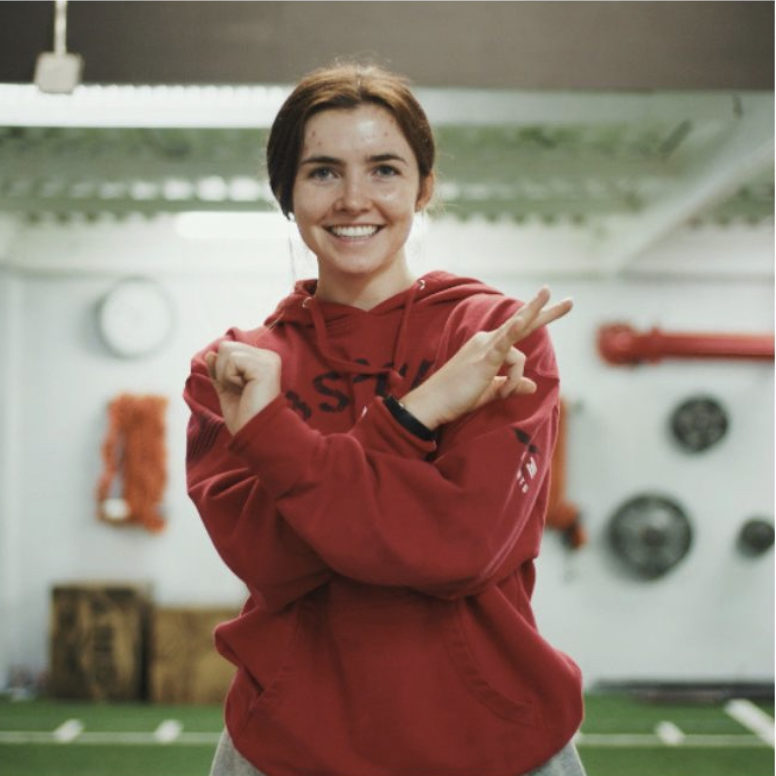 After the death of my sister, I coped poorly. I turned to food and alcohol to comfort the pain and sorrows I experienced, which lead me to gain 50+ pounds after entering college. Once realizing this, I decided to make a change which led me to fitness. I lost over 75+ pounds through strength and conditioning, now I wake up every day to show others what fitness can do for them. As a trainer, I want to show others that there are healthier ways to cope, making the weight room one of them. I refuse to go back to my old ways, only forward!
Bio
I believe that fitness is the key to unlocking our true potential and living our best lives. With a background in bodybuilding, I specialize in helping individuals of all ages and sizes become leaner and stronger. My passion lies in two main areas: strength training and High-Intensity Interval Training (HIIT) combined with cardiovascular conditioning. Whether you're a beginner or an experienced fitness enthusiast, I'm here the trainer to guide and inspire you, helping you achieve your personal fitness goals!
Throughout my life, sports have been a source of joy and growth. I excelled in soccer and ice hockey, winning state championships and competing nationally. I even continued my ice hockey journey as a NCAA Division III collegiate athlete at Plymouth State University. While my love for these sports remains strong, I've also ventured into new arenas, such as Bodybuilding/Powerlifting and Brazilian Jiu-Jitsu, with aspirations to compete further down the line. The competitive edge and camaraderie in sports have shaped me into the person I am today, instilling qualities like perseverance, resilience, and the importance of teamwork.
My journey in fitness began as a personal transformation. I live by the motto "Train Hard, Recover Harder," firmly believing that if you truly want something, you'll find a way, not an excuse. My mission is to empower you to discover your own path to transformation through fitness, and together, we'll celebrate every PR and overcome every challenge along the way.
My clients and students often humorously exclaim, "burpees... really?" and "funnnnn...." during our workouts. They love to playfully whine and complain, but at the end of the day, they have nothing but good things to say about my classes and me. They embrace the challenge of my workouts, even though they might think I'm a little bit crazy. Rest assured, my classes are designed to be challenging yet beginner-friendly, and I always provide modifications and advancements as needed. To truly understand the impact I have on my members and clients, you'd need to ask them personally, but one thing's for sure – we're on this journey together, and I'm here to push you to be your best self.
Classes
Fast Track
Personal Training
Power Track
Certifications
BS in Exercise and Sports Physiology.
Certified Strength and Conditioning Coach (CSCS), from the NSCA.
CPR/AED Certification.
Interested in Personal Training?