Member Spotlight
Success has no age limit! 11 year old Averi Baker is part of our Youth Brazilian Jiu Jitsu program at X3 Sports Inman Park and is smashing the competition at every tournament she's been in! We are so proud of her! Check out our latest blog post highlighting her success!
---
Help Our Community Stay Healthy
At X3 Sports, the health and safety of our members and staff are always our priority. With growing concerns around public health and safety, we are taking precautionary steps in our clubs to ensure we provide the safest environment we can for everyone. We've increased cleaning protocols to be sure all weights, bags, mats and other surfaces are sanitized more frequently. There are hospital-grade disinfectant sprays available throughout the facilities for use on bags and weights before and after class. The CDC recommends everyday preventive actions to avoid the spread of respiratory disease – wash your hands frequently and distance yourself from those who are coughing or sick. If you aren't feeling well, we ask that you please stay home from class for your wellbeing and that of your fellow members and staff. We appreciate your assistance in assuring our community stays healthy!
Corporate Outings
Did you know X3 Sports offers company outings and lunch and learns? Yes, thats right! Learn the basics of kickboxing, get a good stretch in, and pick up some self-defense tactics all in an hour and half! If you or your company want to set up a company outing at any of our 5 locations, email marketing@x3sports.com today!
X3 Plus Deals For You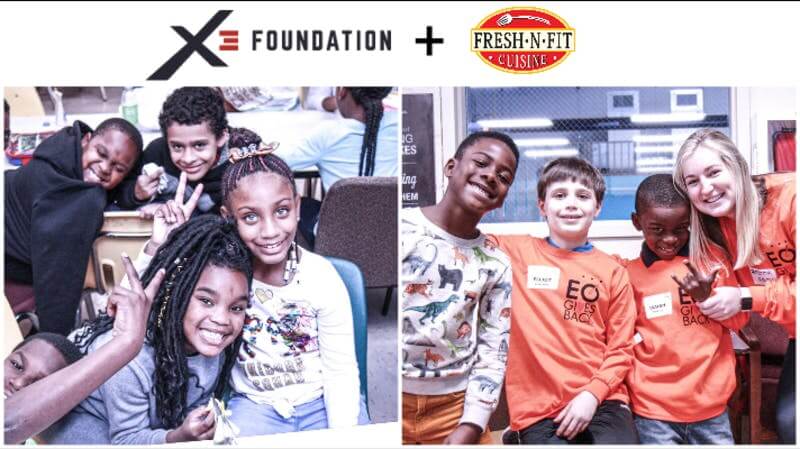 X3 Plus Deals For YouFresh 'N Fit offers meals perfect for a 30 day cleanse or just for every day!If you need a little extra help in the kitchen while you get adjusted to the new year, Fresh 'N Fit Cuisine's 7 menus are packed with the flavors of the season with new meals being added weekly. Choose from Paleo, Keto, Low Carb, Vegetarian and more. Let us help you make 2020 your healthiest year ever! Sign Up Today!